The first obstacle to your dream cycling holiday may be choosing the perfect bike route.
Have you been dreaming for a long time of a wonderful cycling trip through the beauties of Italy but you really don't know where to start?
Approaching bike touring is a wonderful experience, but, especially at the beginning of the journey, you may feel disoriented.
Choosing between the many cycling routes can be a difficult task.
In fact, the choice of route varies according to several factors such as:
your own timing
your own expectations
your travelling companions
your level of training
the choice between a cultural and urban journey or a more naturalistic one
In short, it is not at all easy to organise all the necessary information!
That's why we advise you to book your bike trip on Bikeit, the platform that plans and customises the perfect bike route for you!
However, we would like to give you 5 useful tips to create the perfect itinerary: read on!
1. Choose the destination of your cycling trip (departure and arrival).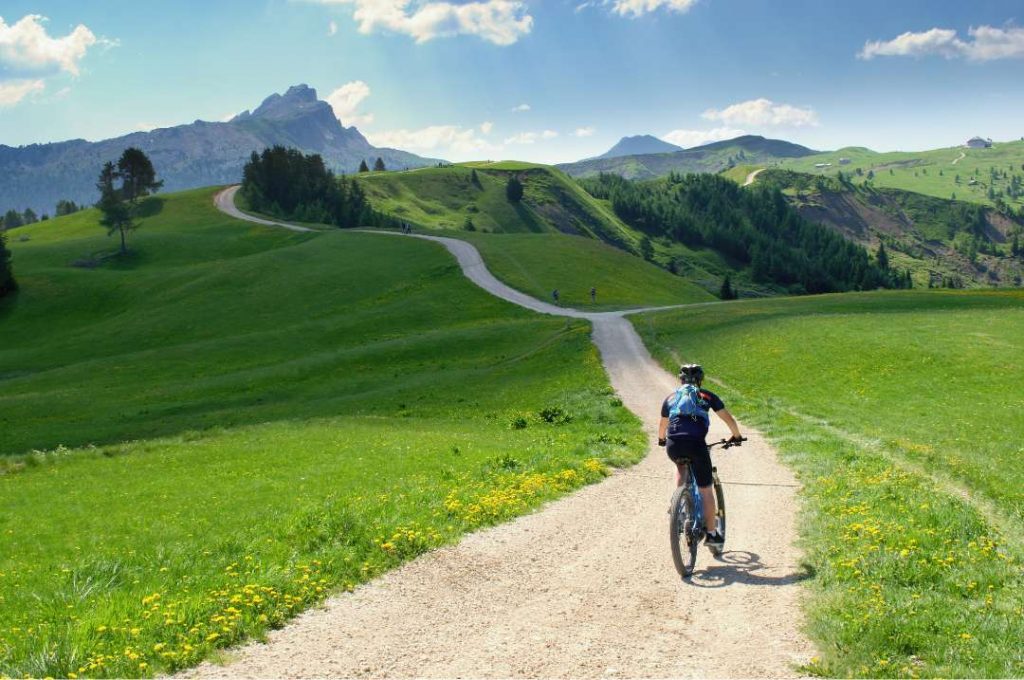 The first step to begin this incredible adventure should be: choosing your travel destination.
It may sound trivial, but from this very first important step will revolve the creation of the perfect itinerary for you.
But what should you consider when choosing your destination?
According to us at Bikeit, the elements that should not be overlooked when choosing your destination should be:
your physical preparation
how used you are at riding a bike
the total kilometres you are able to cover in a bike travel
the average speed(which could be around 15 km/h for those who are well trained)
the difficulty of the route based on the height differences to be covered
Once you have worked out the level of difficulty appropriate to your level of experience and training, all you have to do is choose which of the selected cycling routes is best for you (also in relation to a personal preference for places to visit).
Well… all that's left is to draw your own straight line, choosing the starting point of your tour and the finishing point!
On our website you will find many cycling routes to consult and choose from. Why don't you try it now?
2. Choose places of interest to visit along your bike route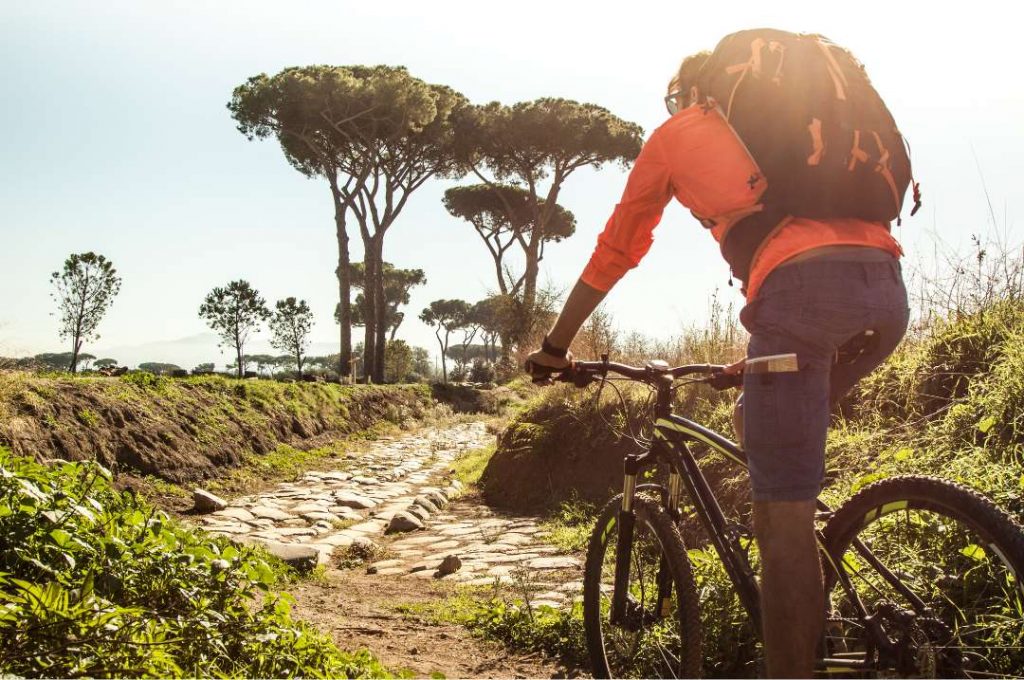 So, having overcome the first obstacle (which seems to be the most challenging), it is now time to build your route in detail.
Each cycling adventure, and not only that, takes on a different flavour in relation to the places of interest we decide to visit along our journey.
Indeed, this choice can determine the success of the trip itself, changing your perspective of the journey and making your itinerary more enjoyable.
But among the many Italian beauties hidden in every corner, how can we best choose places to visit that are suitable for our trip?
Let's find out now:
2.1. Group places of interest by proximity
The first step in planning your itinerary is to group the places of interest by proximity.
That's right… distances, kilometres, and differences in height are determining factors in the success of a cycling trip.
Choosing points that are too far apart could lead to a very high expenditure of energy, compromising your two-wheeled adventure.
Choosing places of interest within the range of your preparation and in relation to the difficulty of your itinerary will allow you to reach all the places you have chosen, to enjoy them, and to your great satisfaction, and not waste unnecessary energy.
This will ensure a "wow" experience and you will also discover that you have a talent for organising wonderful bike trips!
2.2. Choose a maximum of 3 places of interest to visit per day
According to us at Bikeit, to ensure that you can fully enjoy your experience on two wheels, it would be perfect to choose a maximum of 3 places of interest to visit per day.
The stages of an itinerary usually vary between 30 and 50 km. 3 places of interest per day ensure the right balance between moments of rest and visit and moments of cycling to the next destination.
3. Plan breaks and stops for refreshments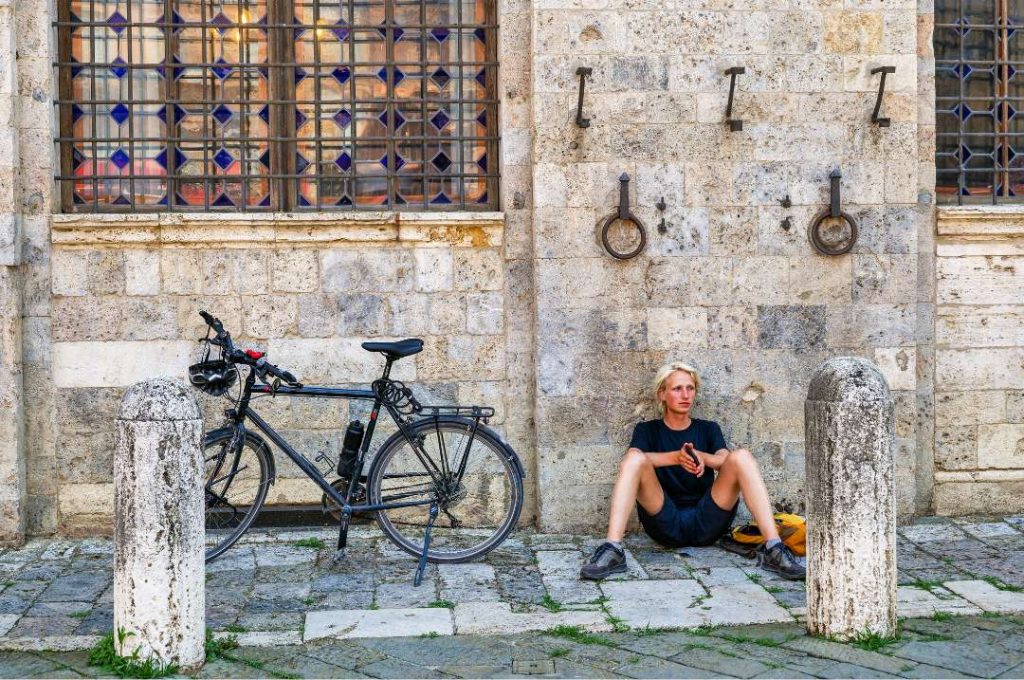 The key to a successful itinerary, especially if you are a beginner, is to carefully plan your breaks and refreshment stops.
A cycling trip is a real sporting adventure that requires a lot of physical effort. Cycling holidays are usually the type of trip people choose to take in the summer, to minimise the risk of rainfall. But this can lead to a greater expenditure of energy and sweat.
It is therefore essential to plan the right breaks for drinking and lunch, especially as you will often find that there are no refreshment points along your route, except near the towns.
Study your itinerary in detail and organise it according to points of interest, breaks, and refreshments and we are sure it will be a perfect experience!
4. Calculate the total distance to cover on your bike route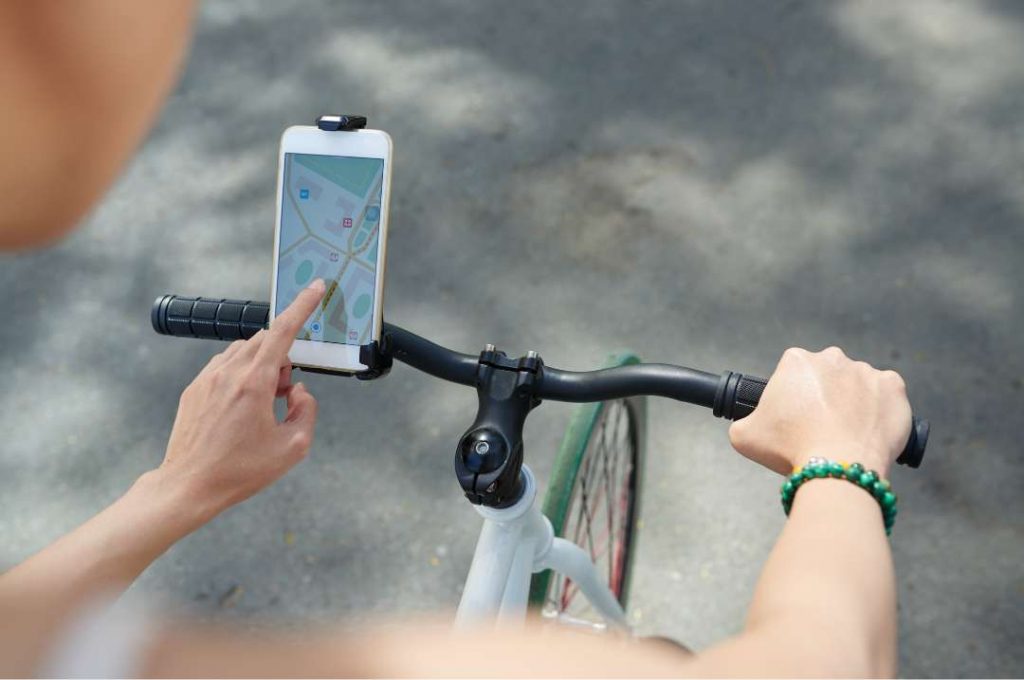 We're sure that by now you must have become quite the guru in creating the perfect bike route. But here we come to our fourth piece of advice!
After studying stage by stage, it is time to consider your travel in its entirety.
Calculating the total distance to be covered in your route allows you to understand whether you will be able to sustain the journey and how you can improve the division of your stops.
4.1. Help yourself with digital tools (such as Bikeit and Google Maps)
Digital tools are now our right hand, and they will certainly be for you, not only in the detailed planning of your route, as you are doing right now, but also during the journey itself.
You can use digital tools such as Google Maps to work out how many kilometres your journey will take. As you may already know, Google Maps is able to track your cycling route, showing you the kilometres and time needed to reach your destination.
A truly essential tool, both when organising your cycling itinerary and for orientation and adjustment during the trip itself.
Of course, we can only recommend Bikeit as the first digital tool par excellence!
With Bikeit you don't have to worry about anything and the platform itself will customise your travel itinerary according to your preferences.
Our cycling trips are designed to give you the best possible experience and the best possible route, effortlessly.
You can book your trip with just a few clicks and from the comfort of your smartphone!

4.2. Use the total distance to work out how many days your trip will take (max. 50 km/day)
If you are a beginner, but still a rather sporty person, you can consider an average of 50 km per day to reach your overnight destination.
So, once you have the total distance of your route in mind, you will be able to divide up your stops (with the various overnight stays) better, considering about 50 km per day of travel.
Mileage can also vary greatly depending on the route you are covering. If the route is particularly complex, with several metres of difference in height, it would be a good idea to divide it into shorter stages.
5. Book Bike Hotels in advance for the night along your cycling route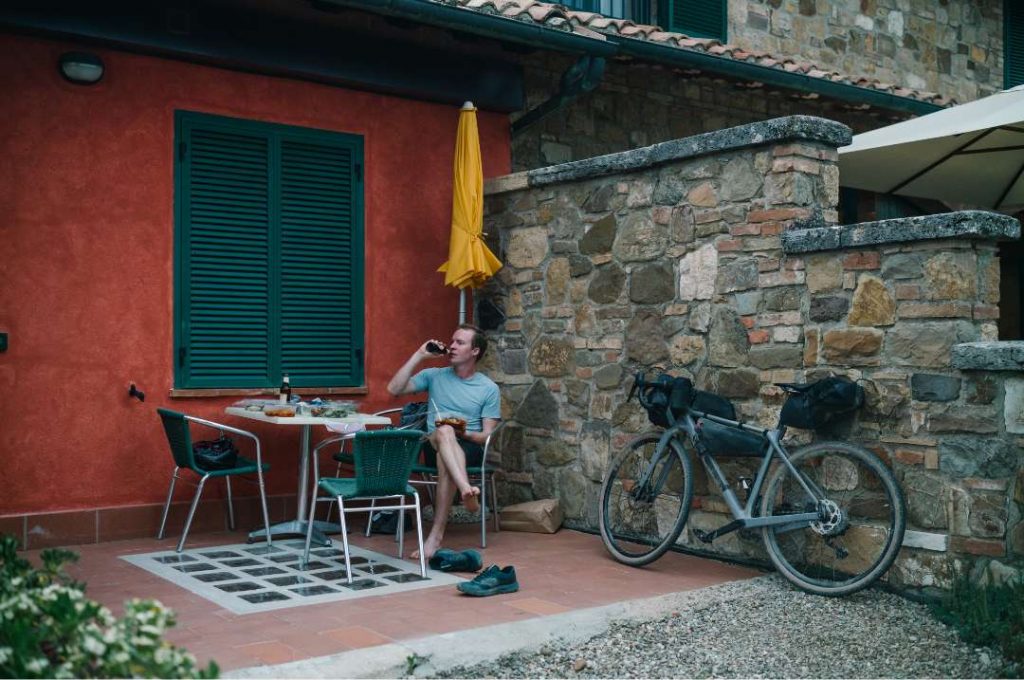 Now all that's left to do is to book in advance the bike hotels where you'll be staying during your cycling adventure.
Depending on your budget and availability, we recommend that you book hostels, hotels or B&Bs to ensure a good night's sleep and a good night's rest. Or if you want to treat yourself to an unforgettable moment of relaxation, we recommend luxury bike hotels with spas and all the necessary amenities.
If you are a beginner, sleeping well will be the key to a successful cycling holiday. Getting a good rest will help you stay fresh and start your next stop on the right foot.
And that's the end of our 5 tips for creating the perfect bike route for you!
What do you think? Still too complex? We have the solution for you!
Bike touring and bike routes? Bikeit takes care of them!
Thanks to Bikeit, you won't have to think about anything on your bike trip!
On our website, you will find a wide range of bike routes, which you can customise according to your level and type of holiday.
Just select your itinerary, choose your dates and Bikeit will organise every detail for you, such as: bike hotels, bike hire, luggage transport, experiences to do along your route, and much more!
Do you want to know more? Click below to find the perfect route for you!