Travelling by bike is not like going on holiday in the Canaries!
At least once in your life, before going on a trip, have you checked your suitcase several times, hoping that you had taken everything you needed and hadn't forgotten anything?
This moment becomes even more dramatic when you decide to go on a cycling holiday.
Unlike other types of travel, when it comes to bike touring, the equipment we take with us can significantly change the course of our adventure.
It is therefore very important to make the right checklist, because on this type of trip it is not only important to make sure that you have brought everything you need to deal with any unforeseen events, but also that you have not over-packed so as not to become unnecessarily heavy.
Travelling by bike: what should I bring to avoid unpleasant surprises?
When you are about to leave, amidst the frenzy of the last few days and the impending euphoria, it can often happen that you forget something if you have not prepared a checklist in advance.
With the right travel kit, you'll be able to cope with any problems along the way and enjoy the ride.
Good! Now you may be asking yourself, what is the essential equipment for a bike travel?
Let's find out in our article!
Viaggiare in bici: le 8 cose che non devono mai mancare nel tuo travel kit
We at Bikeit believe that the secret of a perfect travel kit for cycling is multifunctional equipment that can be indispensable in case of unforeseen events.
Let's take a look at 9 things that absolutely must be in your bag before you get on the bike!
1. Repair kit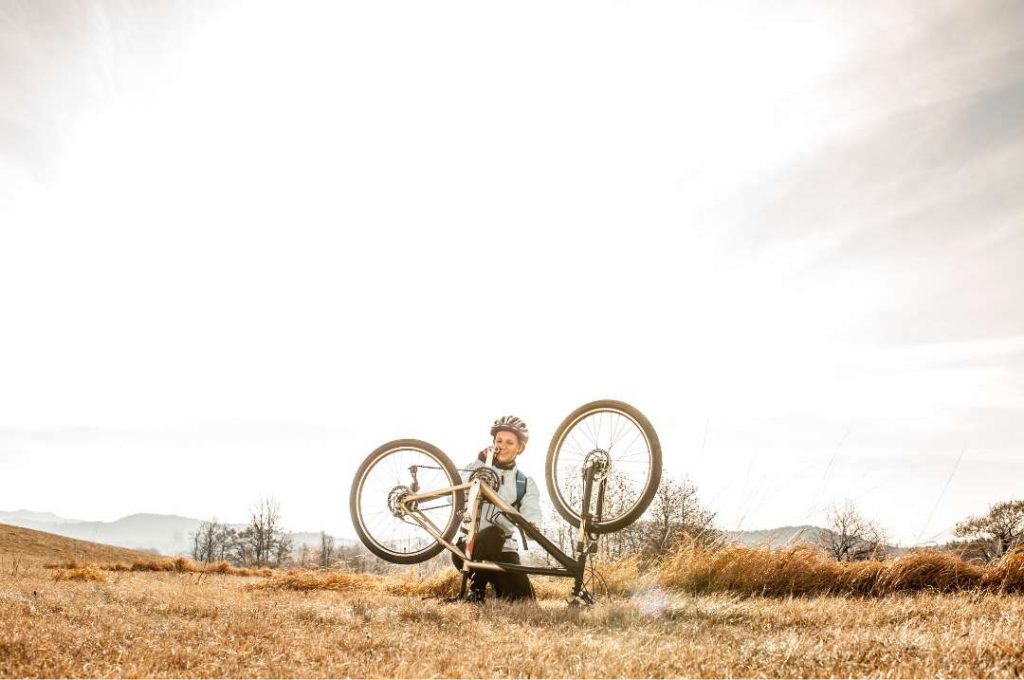 When cycling, any problem with your bike can really jeopardise the course of your adventure. Being stranded is the nightmare of anyone who decides to travel by bike.
It is therefore very important for us to always have a repair kit.
The perfect kit should contain:
A multifunctional repair tool.
The tyre lever to allow rapid removal of the tyre from the tyre.
The patches to quickly repair your bike tyre.
A rasp to lightly scrape the hole where the tyre may have been punctured.
A mini pump to inflate your bike on the fly and get back in the saddle!
2. Route map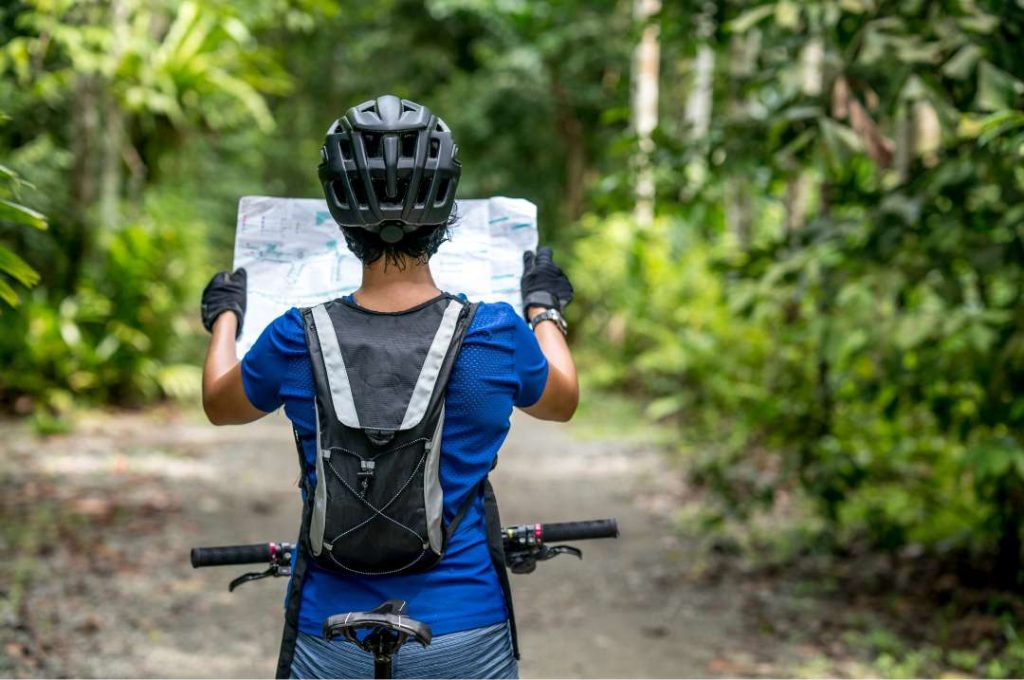 In order to always have a clear idea of where you are, how far it is to your destination, or if you wish to make a small diversions along the way, you must take a map of the route with you.
Always carry it with you, especially on long journeys and if your bike trip is long, to make sure you are going in the right direction (even when you decide to discover off-route places that deserve a stop)..
3. Mobile phone and powerbank (for non-traditionalists) with stand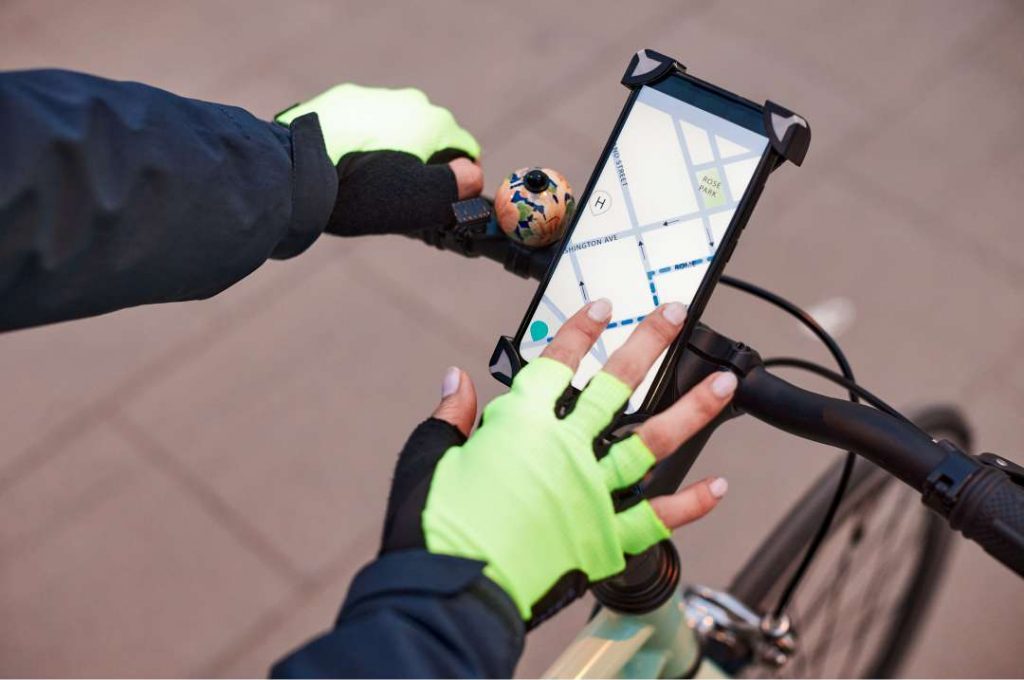 Your mobile phone is a faithful companion for capturing all those breathtaking landscapes that you will cross in the saddle, but especially in all those cases when you need to make an emergency call or even just check how many kilometres are left before your water supply, lunch break or arrival at your travel destination.
To make sure your mobile phone is always on, especially in times of need, don't forget to pack a fully charged powerbanks in your travel kit!
Beware of those who still travel with compasses and analogue instruments!
4. First aid kit and sun cream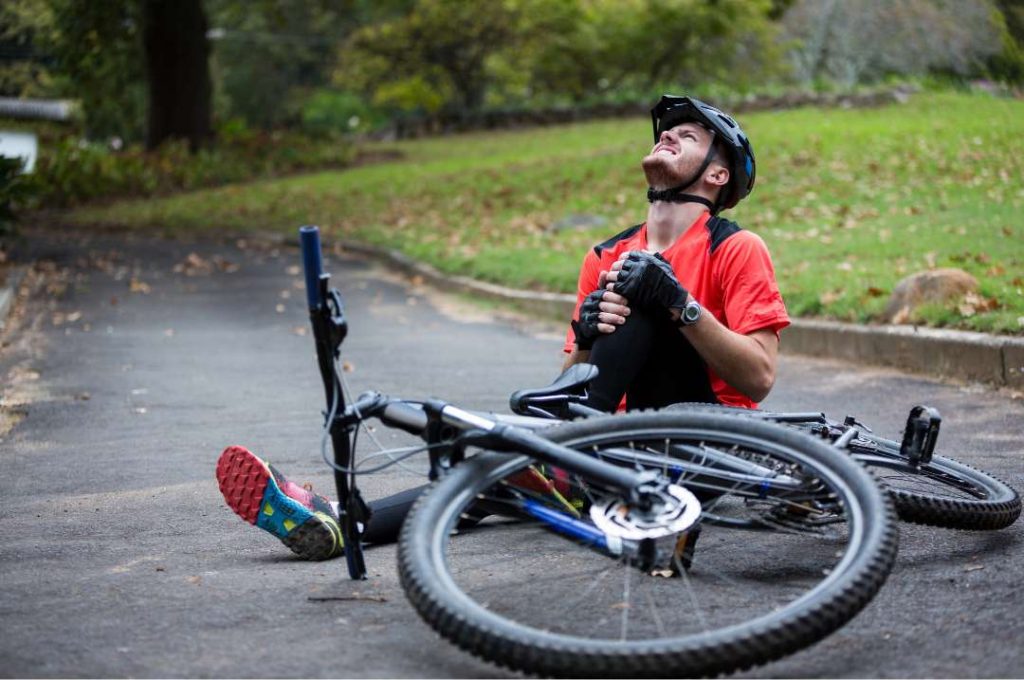 Travelling by bike can often involve a few minor mishaps!
Knock on wood, but you might skin your knee in a small fall or get burnt when the sun is too hot.
Treating yourself right away, with disinfecting, refreshing and sanitising wipes and covering it up with gauze or a plaster, can mean continuing your journey with peace of mind, without being stopped by small problems along the way.
Make sure you have everything you need and that the first aid kit is complete, but also light and easy to carry.
We also recommend that you always carry sunscreen to prevent sunburn!
5. Lots of water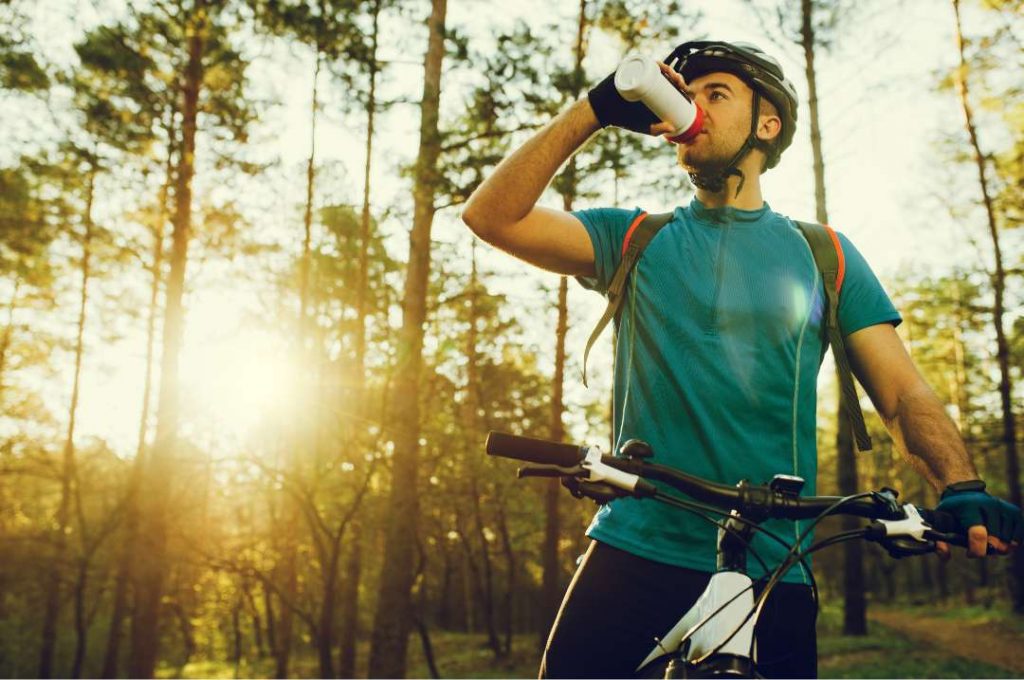 How much do we love to travel by bike on beautiful sunny days, to fully enjoy the adventure and the scenery?
But it is very important on such days to always have your own water bottle filled with fresh water!
Very often, on the most inaccessible routes, there can be quite long stretches without the possibility of refuelling.
Make sure you always have your water bottle handy, perhaps strapped to your bike, and not only to drink often (as you lose a lot of fluids while cycling), but also to refresh yourself in case of need.
6. Money (debunking the myth of cycling without money)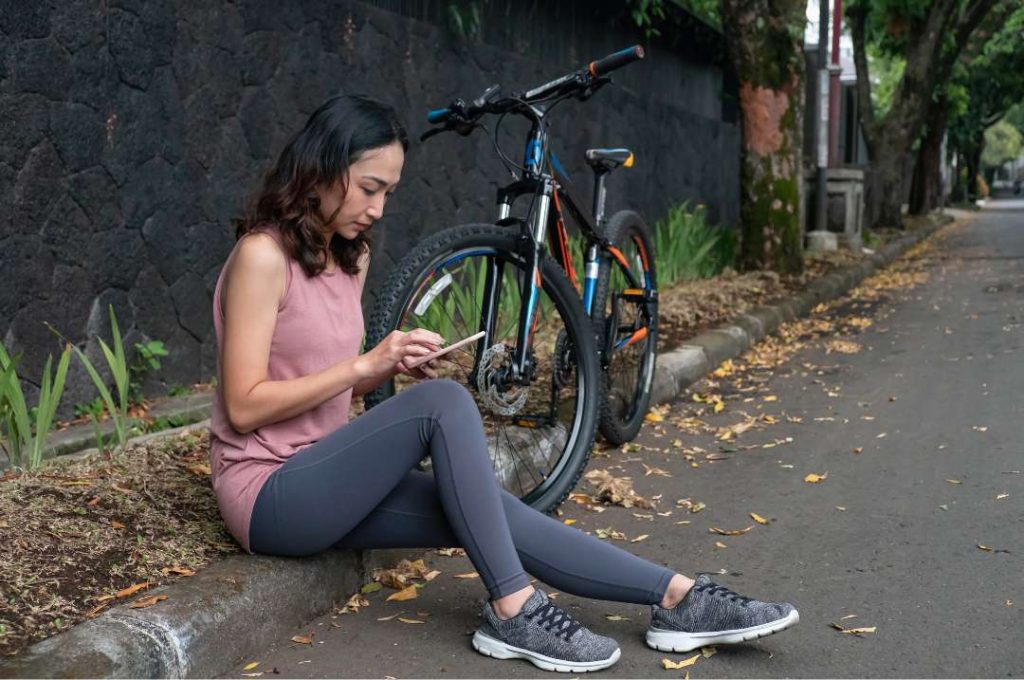 That's right… the money will be needed for your bike trip.
Travelling by bike certainly allows you to cut several costs including transport, petrol, parking, but the costs depend on several factors.
The time of year and the route you choose to take will have the biggest impact on the budget for your bike travel. This will determine the cost of accommodation, parking, food, bike hire (if you don't have one) and everything else you want to do.
So be prepared for the fact that, if you wish, it is possible to make a fairly low budget trip, but, clearly, costs are dictated by several factors, including your skill as a cyclist (expert or beginner) or any unforeseen events along the way.
If you have thought of your bike travel as your main holiday this year, you can choose more comforts, such as luggage transport or extra experiences that will give your adventure a whole new flavour and make it more enjoyable.
On Bikeit you can plan and customise your route as you wish and make your bike holiday unforgettable!

7. Windbreaker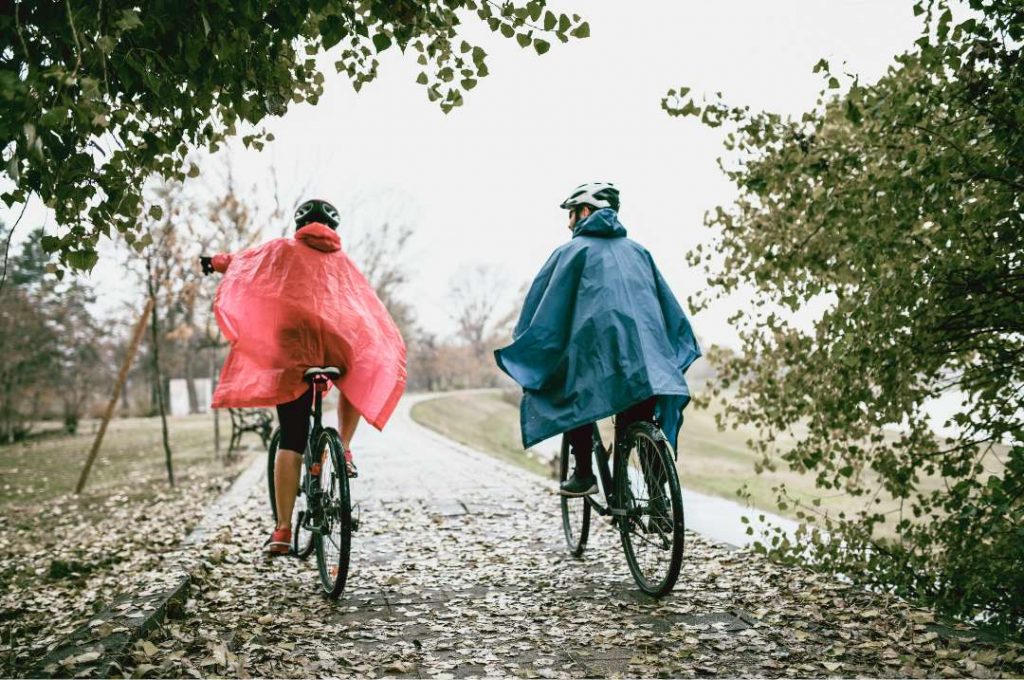 Let's hope it doesn't rain! How many times have you said that on your bike?!
When cycling, it is essential to carry a windbreaker (or commonly called k-way).
The weather can be very volatile and change from one moment to the next, especially when travelling on mountain routes.
But rain is not the only drawback! The wind also plays its part and it is good to protect yourself.
8. Padlock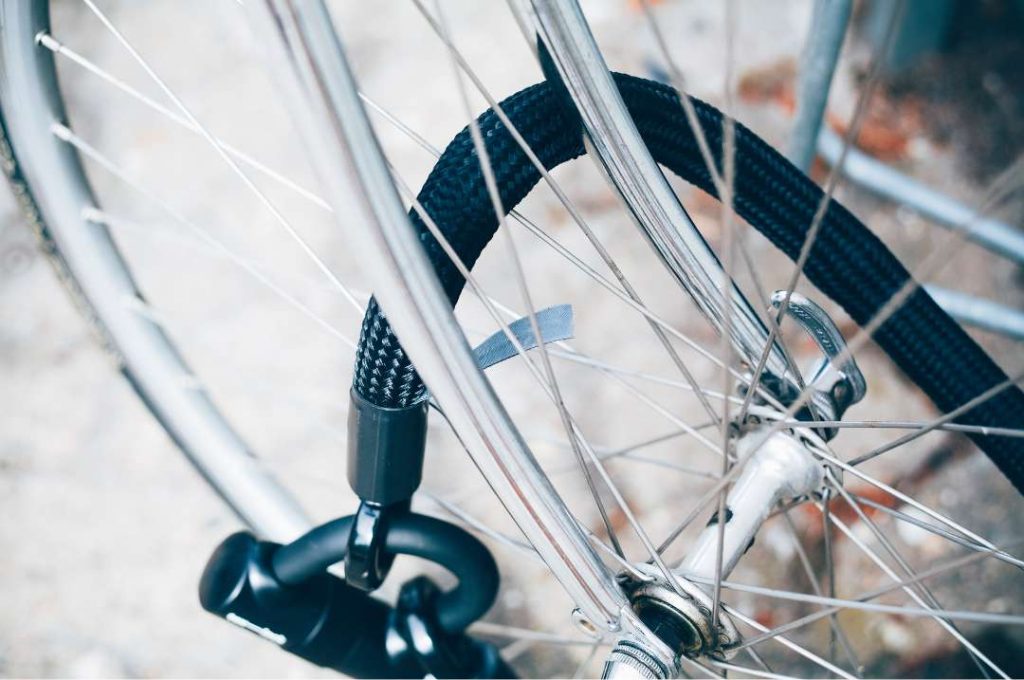 And if you can never be too careful, our last item on the checklist is the padock.
We are sure that you too will want to minimise the likelihood of your trip ending early. Making sure your bike is always under a good lock will make it much more difficult to steal it from you (we hope of course in people's good sense).
9. A friend with the same passion as you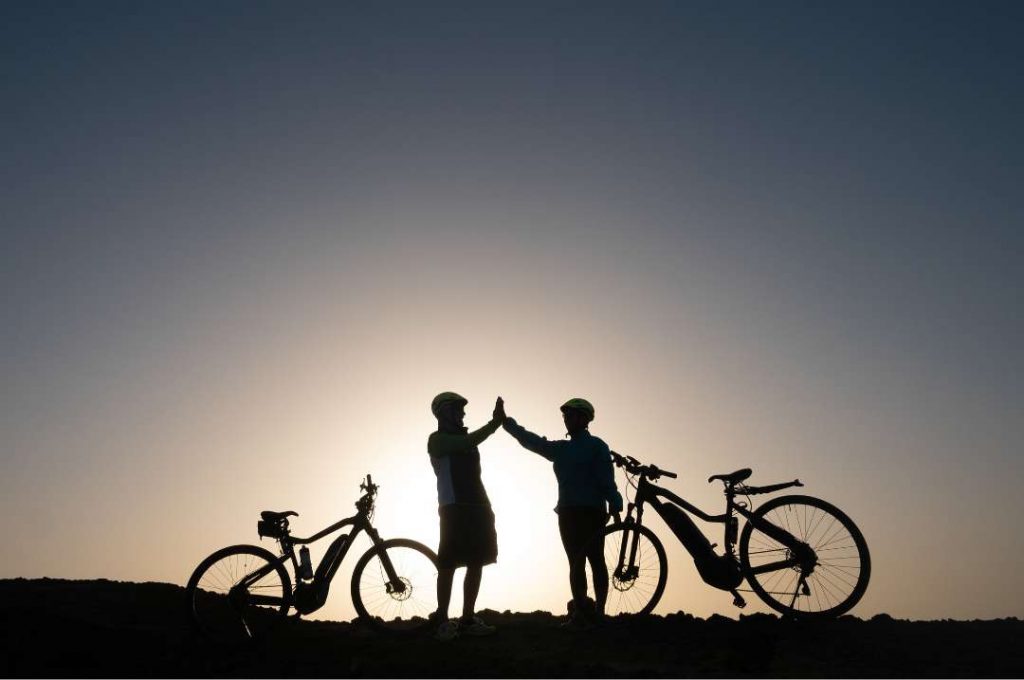 On your checklist for the perfect holiday on two wheels, there can only be one friend with the same passion as you.
Here's our secret to ensuring you have an incredible cycling adventure!
Indeed, we agree with a well-known quote that says: it is not important where you go, but who you are with.
And on the 'where to go' side, we are sure that the Bikeit routes will be a real treat.
So it's time to choose the right travel companion and plan your adventure together.
And here we are at the end of our checklist, and you? Hai fatto la tua checklist prima di partire?
But let's come to one last very important question:
Do I need to take food supplies and overnight essentials on a long bike trip?
Travelling by bike with a bundle of stuff or travelling light? This is the dilemma!
Bringing food supplies, sleeping bags and tents means making your cycling holiday more of a chorethan a pleasure! A bicycle is not a camper van!
Before you get on your bike, you need to organise your trip properly!
Think about stops for refreshments and sleeping! Ad hoc and bike friendly facilities are available along the cycle routes. Book bike hotels in advance for the night and plan stops for refreshments along your route.
This will allow you to enjoy your holiday and travel light. Just ride and enjoy the scenery – don't think about the rest!
We recommend that you book your cycling holiday on Bikeit, who will take care of all these things for you! We explain how:
How to travel light by bike with Bikeit (organised routes and bike hotels)
Cyclotourism was created to make a bicycle trip accessible to everyone!
Thanks to Bikeit's additional services, your suitcase can be transported from one stage to the next without any effort on your part, so that you can enjoy this incredible adventure to the full.
What's more, each hotel selected along your itinerary will guarantee you a night's sleep in fresh sheets, so you can rest up and set off with the right energy for your next destination!
If you want to travel light then don't miss the unique opportunity to customise your trip in detail on Bikeit!